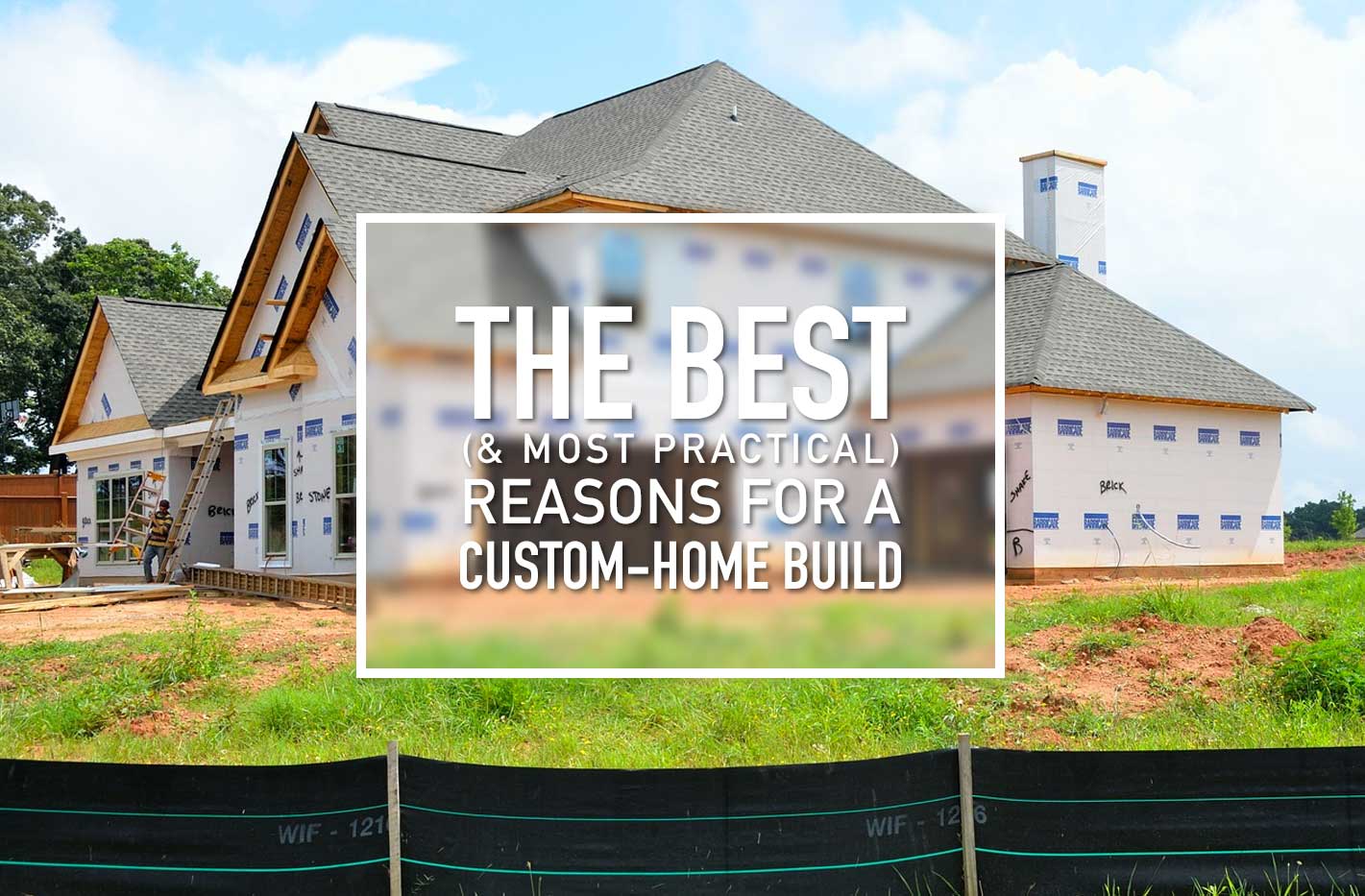 It is well known that a custom-home build gives you freedom of design. But is there more to building your own home? Here are seven reasons to consider custom-building your home, today.
1. Planning Ahead For Now, And For Your Future
Planning on a family? A custom-built home means you can plan according to both your current and future needs. Perhaps you've always wanted your own study for work, or maybe you want an entertainment room to host your friends. You could even add a guest space to your home to rent out to someone else, or to host another family member.
2. Sustainable Living
Building your home from scratch allows you to choose the latest and greatest sustainable materials for your custom home. Not only is it better for the environment, but it can substantially reduce your energy bill in the long run. Already existing homes that are not built with energy-efficiency in mind can be costly to change, not to mention more costly to maintain.
3. Your Chance For Self-Expression
Have you ever wandered into a home and liked the interior design? Interior decorating can be a great way to express yourself through design, and custom-built homes provide the luxury of choice.
An old home can only be decorated to a certain extent, but a custom-built one can be yours to design from the inside-out. From the floor plan, wall paint, window layout, and lighting atmosphere, to the rug that sits on the living room floor, it's all yours to choose. Designing your home is one of the most exciting aspects of a custom-built home; there are even some websites online such as Interior Design Boards on Pinterest that can provide great ideas.
4. Lower Maintenance Costs
With custom-build, your choice of building materials and energy expenditure can greatly affect your maintenance needs in the future. Making an informed decision to choose energy-saving home systems can give you the luxury of easy maintenance and cost-effective living.
5. Get The Latest Technology
Quality of life can be affected by the quality of your home.
A custom-built home is brand new, meaning you get to pick the latest technology. From household kitchen appliances to alarm systems, entertainment systems, and smart windows, technology can enhance your living experience, as well as increase the value of your home.
6. You Choose Where To Build It
From the exact geographical location to controlling sunlight position, the choice is yours. You can pick your plot and have your dream home exactly where you dreamed it would be! In South Florida, there are plenty of opportunities to invest in property when it comes to buying land for custom home construction.
7. It's An Investment
You can choose your custom-home value. Property investment is never a bad idea and knowing your house inside-out means you'll know what to expect for future maintenance costs. This means no hidden problems that often come with already-existing homes.
Because your home is a future investment, it is important to make sure it is done right. Consulting a professional custom home contractor can help you make informed decisions when custom-building. If you want to find out more about the custom-building process, contact Miller Construction & Design, or check out our construction and design blog for more information. We work hand-in-hand with property owners, architects, and engineers to make your dream home become a reality.
---
---