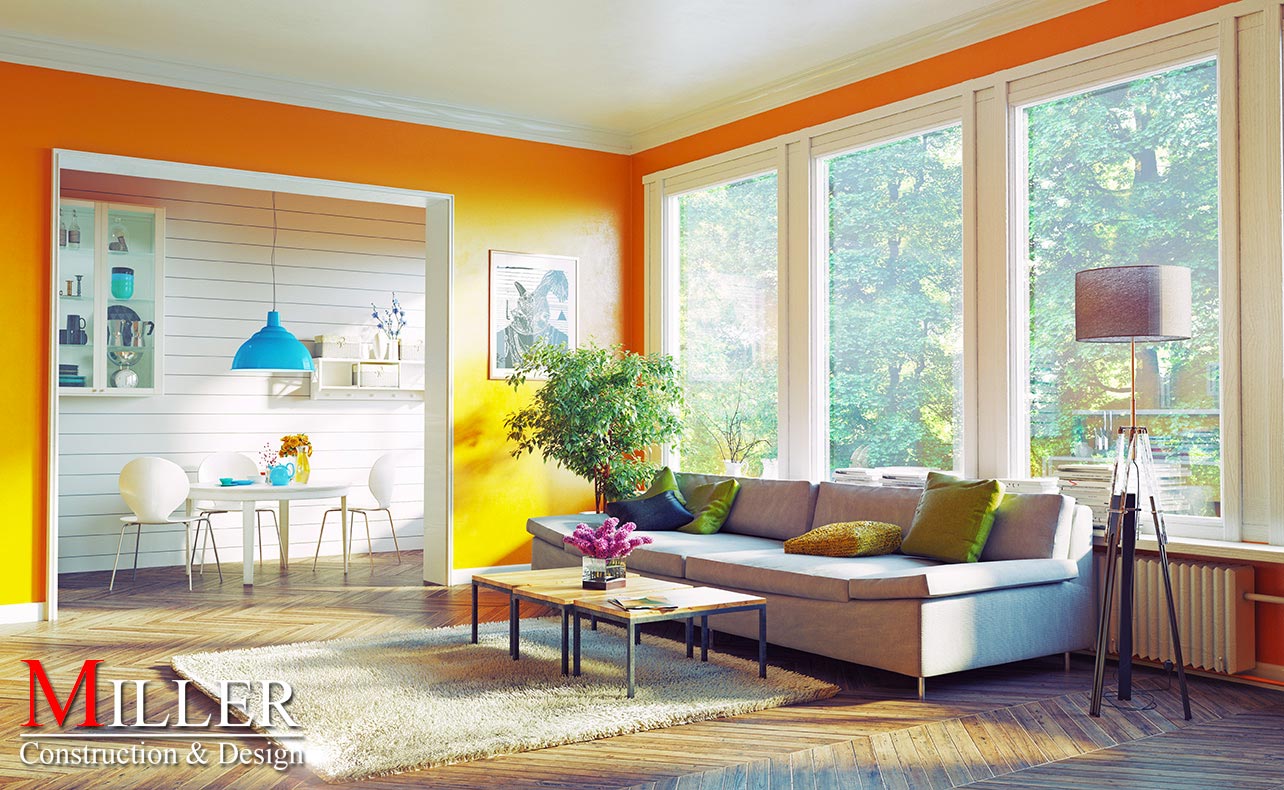 Your home naturally deteriorates over time and in order to maintain your home and increase the value of your property, you need to perform residential renovations. Renovations can be costly and therefore, in this article, we establish some cost-effective ways to perform affordable residential renovations.
Affordable Home Renovation Solutions
Try hardwood floors
Hardwood floors hold up better than carpets and need to be replaced less often.
It is important to invest in area rugs and protection pads for furniture in order to protect the wood and prolong it's 'lifespan'.
Update the hardware in the house
Updating hardware such as door handles and locks, cabinet knobs and light fixtures is one of the cheapest and most cost-effective ways to renovate your home.
This small investment allows you to touch up your entire property at little cost.
These are inexpensive finishing touches that make a huge difference, and the installation is quick and easy.
Consider lighting
For example, a small investment in track lighting under kitchen cabinets can make a statement.
Adding a window is a costly expense, rather consider a light tube which is a solar tube that runs through your roof rafters and brings sunshine into your home as well as decreases the electricity bill.
Increase efficiency, not size
Create an illusion of space by reorganising and equipping your rooms for maximm utility. For example, in the kitchen, start by replacing shelves that hog space with cabinet height pull out drawers that contain racks.
Install Crown Moulding, Baseboard Trim, and Doorway Trim
Trim and moldings make a home look upgraded, especially crown molding.
Depending on your budget, you can go fancy with wood trim, or give a room an extra splash of color by painting over white trim.
Recover your furniture
Often it is cheaper and more sensible to recover existing furniture (sometimes the fabric is outdated but the structural properties of the furniture are still in good condition)
Repaint your walls or add wallpaper
by repainting your walls or adding a wallpaper you can modernise your home and give it a new look.
Go for an Industrial Design
Consider cement flooring, furniture and walls. It is an inexpensive alternative and can add an attractive industrial design feature to a home.
Exposed pipes and iron features creates unique details and a quirky atmosphere. It is costly to cover up pipes and one can rather plan their décor around them.
Start small
Something as simple as rearranging your furniture can enhance your home's aesthetic.
Try hanging decorative wall art or mirrors in your room, or changing the frames of photos and artworks on display.
The smallest changes, like a new shower curtains or kitchen rugs, make a big difference.
When you have been living in your home for years or you buy a run-down property, also known as a "fixer-upper", it is natural to want to renovate and upgrade your home. By keeping these simple solutions and tips in mind, you can begin transforming your home while still managing your budget.
---
---