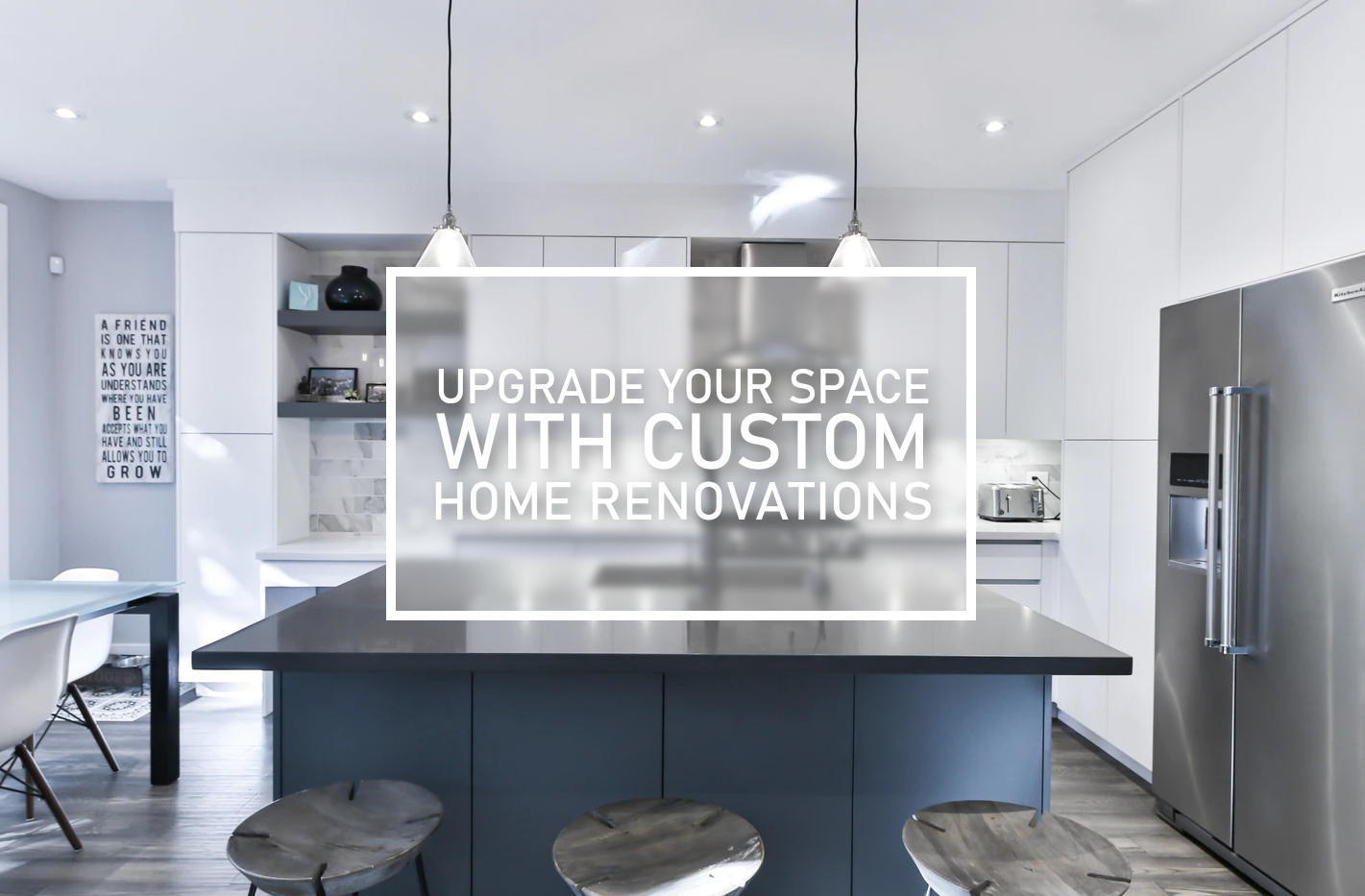 Thinking about a home upgrade? Well, you're not the only one as Americans currently spend over $400 billion a year on residential renovations and repairs. Custom home renovations are the way to go when it comes to investing in your home. Not only will you revitalize the look and feel of your home, but you will also be able to improve its functionality and monetary value. Whether you're looking at a new floor plan, a custom kitchen, or simply keen to try out a new color scheme, your home deserves an upgrade. Here's how you can upgrade and rejuvenate your living space with a custom home renovation.
Open Up The Floor
Open plan living has been trending for some time now, and it's showing no signs of slowing down. Largely due to convenience and as well as the desire for families to be more connected, open-plan spaces are an attractive proposition when it comes to custom home renovations. Buyers tend to favor designs with an open plan living room, kitchen, and dining room. Open spaces create the feeling of more space by allowing more natural light within the space. It's important to utilize the skill of a professional home builder who understands the structural plans of your home. Knocking out a supporting wall could end in a catastrophe for your home.
Trending Kitchens
The look of your kitchen can make or break your home's appeal. Kitchens are spaces that should inspire creativity and conversation. Over time, any kitchen wall could tell the stories of countless conversations and moments that were shared. Today, homeowners are on the hunt for expressive kitchen designs. Trending kitchens can include the use of soft hues onto the walls and cabinetry. Gray, blue, and green variants can add a unique layer and look to your kitchen. Wood is a great way to introduce an organic feel and can be used on shelving, drawers, and countertops. Some clients are even going bolder with their color choices such as navy and green. Navy helps to bring a balance to the whiter tones and give creates a sense of elegance when blended correctly. It's best to use a professional when it comes to remodeling your kitchen, as colors can also go wrong when not utilized correctly.
Biophilic Bliss
Nature brings a sense of peace and serenity into a home. By creating an eco-friendly environment, you are helping to create a sustainable atmosphere in your home. In a nutshell, biophilic design introduces elements of nature into your home. Don't worry, this doesn't have to turn your home into a greenhouse, but it will bring about freshness and calmness into your home. You can start off by simply introducing some green plants into your home. A small Monstera deliciosa is an example of a plant type that will add a sense of style to your home. Green walls can add a wow factor while allowing your home to breathe naturally. Another idea is to make use of reclaimed wood and other recycled materials to bring about an organic feel.
Fluid Bathrooms
Most bathrooms today house the same key functional elements of a toilet, a basin, a bath, and a shower. Sadly, they can easily become uninspiring and predictable spaces, but they don't have to be. With an increasing trend toward smaller homes, many people are thinking of ways to turn their bathrooms into trendy, space-saving areas. A great way to improve your bathroom is to open up your shower and allow it to take the center stage. Having fewer doors and compartments will help your bathroom to feel more spacious. Fluid open spaces also allow for bold tiling to be a feature in your bathroom.
Stand-alone bathtubs are also becoming trendy items in larger homes. Think about how your eye is naturally drawn to the stylist, stand-alone bathtub when you see a picture of a trending bathroom. Many of us may even imagine ourselves having a soothing bubble bath in it! Why not invest in a stand-alone bathtub in your bathroom. They come in many different shapes and colors and can easily be the talking point of your bathroom.
Daring Dining Rooms
Another easily forgotten about space in your home is the dining room. Dining rooms are social places for families and friends and they should inspire conversation and laughter. Why not turn your dining room into a 'wow' space when it comes to entertaining guests. Your dining room can be a blank canvas for the use of bold colors, lavish light fixtures, and talked about art pieces. Making use of a professional home remodeler will help you to maintain your dining rooms everyday functional need, whilst still adding that impressive look for weekend dinner parties.
The Custom Home Renovation Experts
At Miller Construction & Design, we offer reliable and inspiring custom home renovations. Our services are offered in the areas of South Florida and Colorado. Our experienced team consists of remodeling consultants and project managers. We'll walk through the process with you from start to finish while you watch your custom renovation turn your home into a dream home. Call us today at (561) 988-2637.
---
---