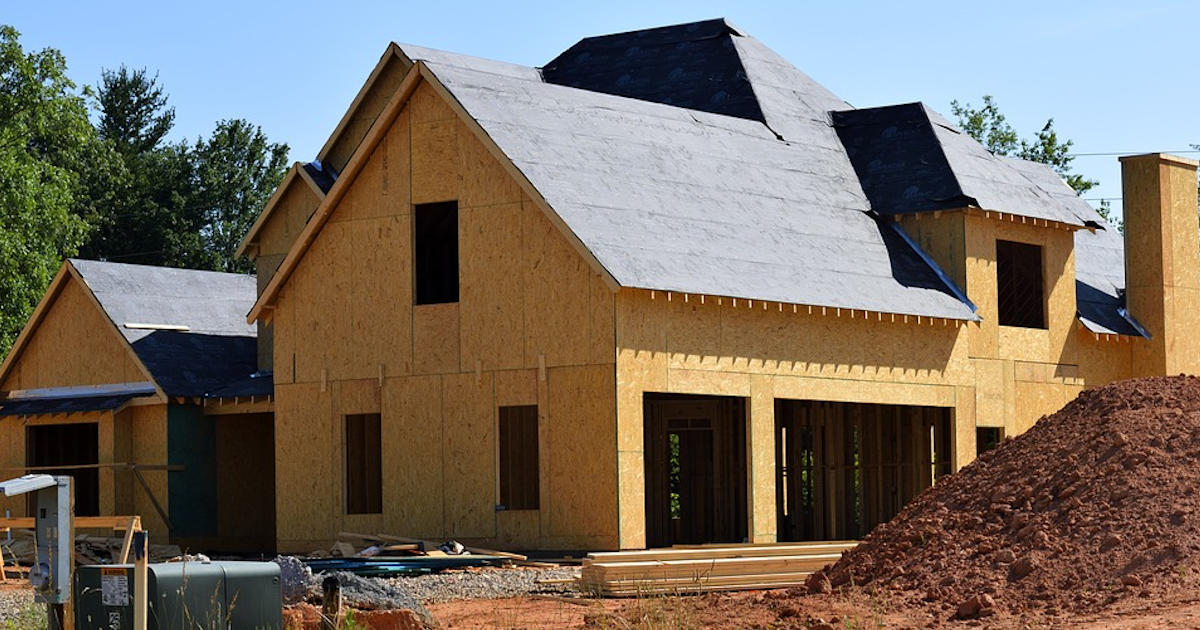 It is important for homeowners to take pride in their homes and one of the best ways to do this is to ensure your home is up to date with the latest home construction trends.
All the trends for 2020 and 2021 have one main thing in common: a deep commitment to sustainable architecture and development. As we move towards sustainability in every aspect of our lives, it is only natural to expect architectural trends to follow. We expect to see an increase in the use of recyclable materials, self-sufficient buildings, and installations that respect the planet.
Alongside this shift towards environmental protection, here are 11 home construction trends that you will be seeing more and more of in the next two years.
1. Smart Homes
Automated systems are increasingly being incorporated into home construction because of the enormous ease of living they provide. Innovative technology means you are able to control your home's temperature, lighting, and security from your phone! Home automation reduces consumption bills and offers great comfort in your day-to-day life.
2. Industrial Influences
Defined by asymmetry and a stylish combination of mixed metals and wood, industrial styles are making a huge comeback. Think of rustic wood, exposed brick, and visible piping.
A key characteristic of this home design trend is the lack of surface elements – resulting in clean, simple lines throughout your home.
3. Open It Up
Keeping an open plan is growing in popularity, with partitions replacing the need for solid walls to separate rooms. Multipurpose spaces allow you greater flexibility when designing the layout of your home, and make it easier to move everything around when you decide that 2020 is the year for a remodel! Open plans prioritize light and practicality in a space and make use of building materials that link different rooms consistently without weighing the rooms down. Fold-away and retractable furniture will be your best friends if you implement this trend into your home's construction.
The most common example is having an open-plan kitchen and living room, but you can get creative with this trend! Experiment with ideas of joining the living room with your terrace or connecting your living room with your bedroom.
4. The New Minimalism
Architecture trends have moved steadily towards minimalism in the last couple years, and we expect those of 2020 and 2021 to act no differently. Home construction trends are leaning towards simple silhouettes which make use of recycled, modern, and avant-garde materials.
5. Prominent Kitchens
We already know that kitchen remodels increase the value of your lot, so we are overjoyed to say that kitchens are becoming more and more prioritized in the next few years. Think more floor space, longer countertops, and more efficient use of the space. There is also a growing interest in connecting the kitchen with the lounge or dining room, visually separating the spaces with a central island which serves as a breakfast bar.
6. Bringing The Spa Home
Bathrooms are growing in luxury, becoming oases within a home and providing ultimate relaxation. The trend is to incorporate spa-like elements into your home bathroom, including:
Saunas
Whirlpool jets in the bath
Hammocks
Your bathroom has gone from being a purely practical place into one dedicated and designed for releasing tension and disconnecting from the busyness of everyday life.
7. Passive Patterns
Patterned walls and floors are becoming a staple in every home. Patterned and textured tiles especially make use of this trend, bringing in strategic color and vibrancy while remaining completely functional.
8. Creative Combinations
There used to be a time where you couldn't start on home construction until you had decided on one pattern, color, or texture to use. That time has ended. The new home construction trend is to get risky with combinations – make use of different shapes, materials, and colors! Mixing different aspects of your personality into your home's design gives you a unique and lively space.
9. Pop Of White
On the other end of the spectrum of combinations, white has made a comeback into interior decorating, but as an accent color instead of the backdrop! We are seeing white pillows against colored couches, and white furniture against beige walls.
White has the ability to open up a space, but it is easy to go overboard and end up with a washed out and boring interior. Using white in the right proportions leaves you with a clean and aesthetic result.
10. Light Over Noise
More and more homes are designed with the goal of keeping outside noise disturbance at a minimum, while ensuring maximum natural light throughout the home. When natural light is not always possible, artificial light is incorporated as subtly as possible. This can be achieved with indirect warm light.
11. Passive Housing
Possibly the most innovative of all these trends is the emergence of the passive house, which adopts the philosophy that the architectural design of your home has the primary goal of usual available resources and minimizing energy usage. Passive houses not only save you money but can improve your health and quality of life while you live within them. Translating concern for the environment into a new way of approaching home construction makes passive housing one of the most popular emerging trends.
If you want to incorporate any of these new construction trends into your home, Miller Construction & Design can help you! Contact us at (561) 988-263 today to bring your unique vision to life, no matter the scale.
---
---