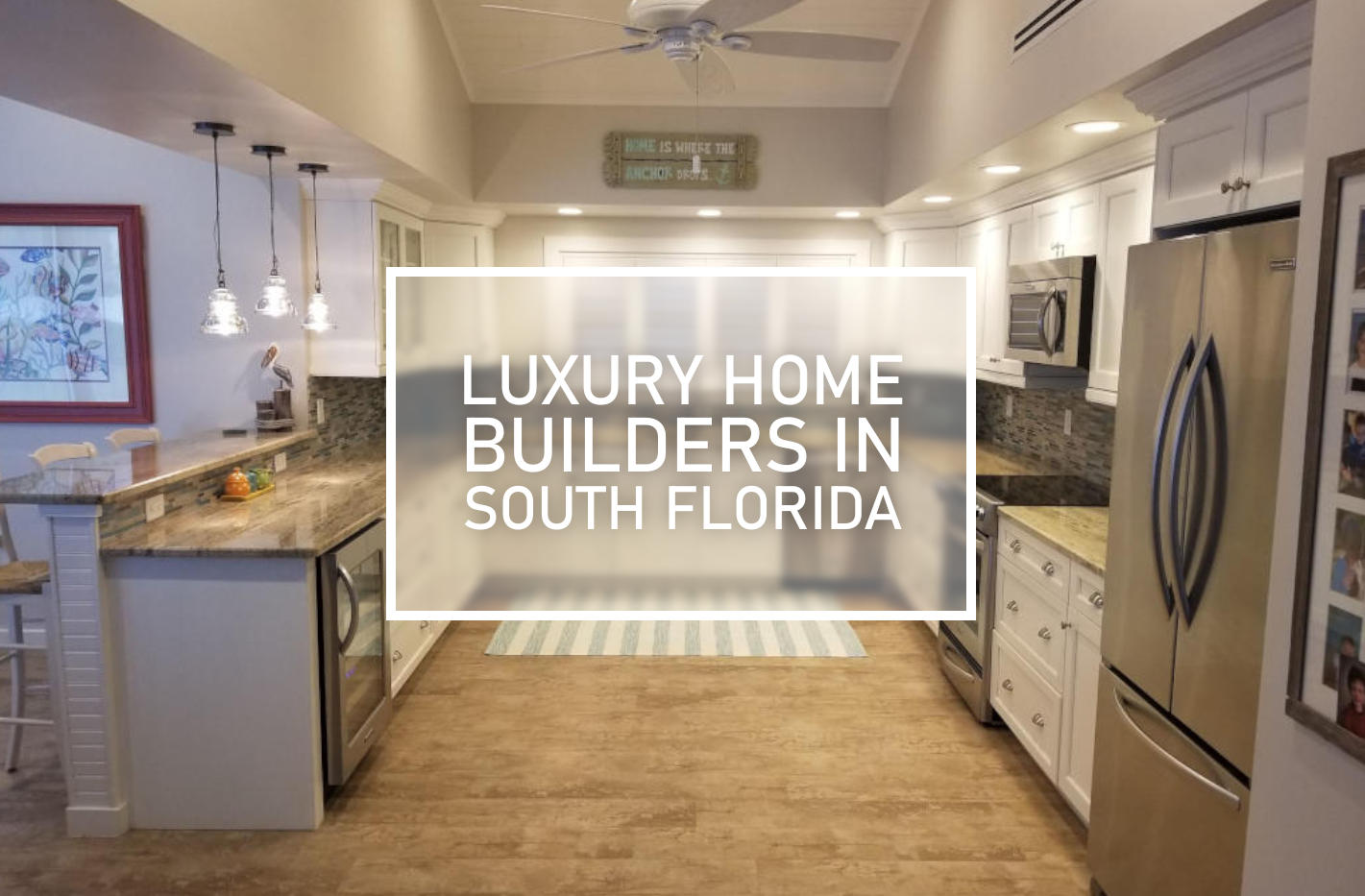 Miller Construction & Design specializes in the build and design of luxury custom homes in South Florida. This creates a wonderfully unique experience for our clients, as they can get both their dream home design and construction needs met under the same roof. Our diverse team combines courteous and professional service with years of industry knowledge that will leave you feeling confident that your dream of a luxurious new home is in capable hands.
With over 40 years in the industry, our team at Miller Construction & Design aims to provide our clients with a memorable and enjoyable experience of creating their perfect home. If you're looking for luxury custom home builders, here are just some of the ways we could be the perfect fit to help build your dream home together.
Our Designers & Builders Have Experience Working Together
One of the main perks that comes with choosing a firm that specializes in custom-home builds like Miller Construction & Design, is the fact that our team of designers and builders are already very well accumulated with each other.
When it comes to custom-home builds, it is very important for the designer and contractor to see eye to eye and work well together to make sure the clients needs are met, and their vision is brought to life. Our team at Miller Construction & Design have experience working together for years, which creates a less stressful approach to the building process, and can have you feeling relaxed and excited about the results.
You won't need to worry about missed deadlines or late deliveries! Our team promotes open communication and transparency between all parties, which allows us to create a home that perfectly aligns with the needs of the client, while creating an enjoyable experience for all involved. This process leads to a smooth and efficient delivery that builds long-lasting relationships.
Over 40 Years Of Experience In The Construction Industry
With so many years of experience in the construction industry, comes great responsibility. We take pride in offering the best service in the best possible time so that you can count on a reliable team of experts to take care of your custom-home needs.
Once you have thought-up what you want from your dream home, the next step is to choose a reputable custom-home builder who will understand how to design and construct your visions. Miller Construction & Design have decades of knowledge, and a gallery of gorgeous homes to prove it. Our experts combine these years of insight and innovation with a range of industry knowledge and networks to provide you with a professional service that is delivered in a courteous and timely manner.
No dream is too big or too small – if it's an outdoor fire pit for entertaining, or an indoor gym with a built-in sauna, our team is here to help make them a reality.
We Specialize In Creating Custom Homes
One of the best things about choosing to custom-build your home is that there won't be another one quite like it. This is both incredibly valuable to you and your family who get to enjoy living in it, as well as a great selling point if you choose to put it on the market later on.
As home designers and builders across the South Florida area, our specialty lies in creating custom luxury homes that are as unique as the next. Our team thrives on a mix of creativity and innovation to build some of the most unique custom home features. From outdoor entertainment, to designer bathrooms, you can depend on us to be the most reliable home contractors around.
Building your dream home shouldn't be anything less than a memorable and happy experience for you. Our diverse team comes from multiple backgrounds and disciplines. This means we can find the right people to suit your needs and deliver the top quality you're looking for.
Let's Talk About Your New Luxury Home Build With Miller Construction & Design
Your new home shouldn't just be built, it should be crafted to perfection!
With Miller Construction & Design, you can trust us to incorporate your needs every step of the way, and capture your unique style at every turn. Choose someone you can depend on to bring your dream home to life. Give us a call today at (561) 988-2637 to start making your dreams your new reality!
---
---