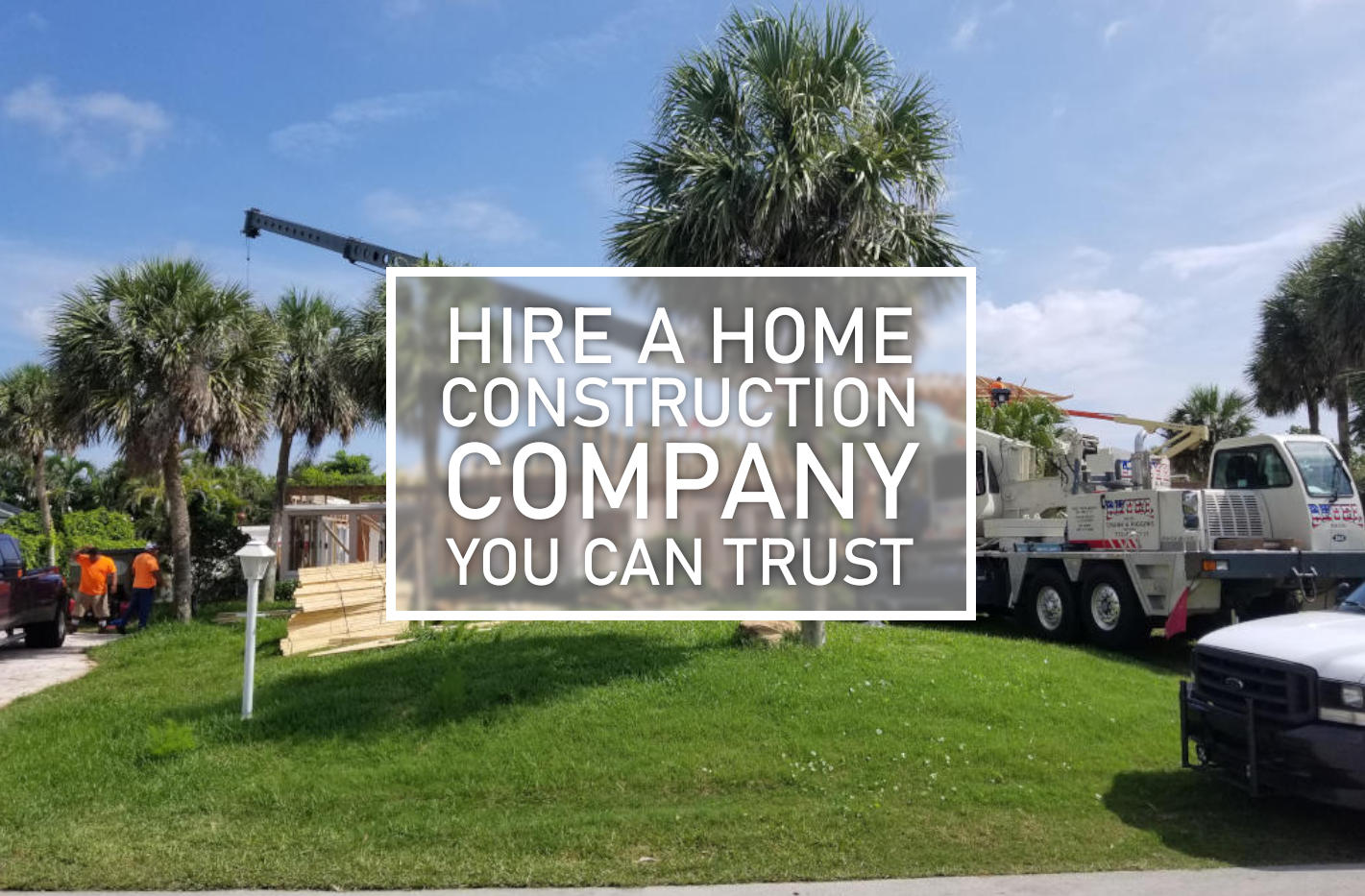 When a professional in their field perform any given task, the outcome is always better than when the "Do It Yourself" expert attempts the same project. This is especially true in the building industry, where so much can go wrong if you don't know what you are doing. With all of the building codes that are involved with building a home, you definitely want to a reputable home construction company on the job.
The Benefits Of Hiring A Home Construction Company
If you think that asking a friend who knows a little about construction will save you money, think again. There are numerous benefits to hiring a professional contractor and avoiding the amateurs.
You Get A Realistic Cost Estimate
When you hire a professional contractor, the first thing they will do is assess the work that needs to be done and give you a fairly accurate cost estimate. A contractor will know how to budget for the hidden costs and will also have a realistic expectation of the amount of material that will be needed, and the labor hours it will take to complete the project.
An amateur, who does not have experience in the industry, will usually under budget, and underestimate the time it will take to complete the project, often leaving the homeowner financially overextended and unable to complete the building.
On-Site Project Management
A professional contractor will provide an on-site project manager who will oversee the building process.
The on-site manager will:
Oversee the workers and ensure they have the material and equipment they need for the task.
Ensure that the workers work efficiently and do not waste time.
Will have the necessary experience and authority to immediately handle any unplanned events or mishaps that may occur, avoiding the wastage of resources and valuable building time.
Will be available on site to communicate with the homeowners, give them accurate feedback, answer questions, and address concerns.
Subcontractors & Tradesman Can Be Trusted
Professional contractors usually work with teams of subcontractors and tradesmen that they have built a relationship with over some time. This offers the homeowner the benefit of:
Knowing that there are no con artists on the building team.
Knowing that the people working on your property have been well screened by the contractor, are not a security risk, and are licensed and insured to perform the tasks they are doing.
Knowing that the contractor has a good working relationship with them, and you can be assured that the project will progress smoothly.
Licenses, Permits, & Insurance
A professional building contractor is very familiar with Legislation and the Florida Building Code and will know all the necessary steps to take to ensure that the final project fully complies with the law.
Professional contractors are also fully insured against any damage to your property while they are on-site, and also insured in the event of any injury to their workers.
Safety
Professional contractors have all the tools they need for the job, and those tools are usually well maintained. A licensed and insured contractor will always have the correct equipment and experience needed to prevent damage to your property, and the workers will be provided with safety gear and clothing they need to ensure their safety while on-site.
The Project Will Cost Less
Contractors usually have arrangements with the suppliers they support and have access to high-quality materials at a much better price than the man on the street.
Contractors also have all the machinery and equipment they need, unlike the amateur who has to purchase all those items, often at a high cost, only to have them gathering dust once the project has been completed.
Miller Construction & Design, Contractors You Can Trust
If you are looking to hire a home construction company with many years of experience and glowing reviews from customers they have serviced, then look no further.
Miller Construction & Design has over 40 years of experience in, residential construction, and renovations. They also have experience in large and small commercial projects, but are mainly involved in:
Residential renovations, alterations, and additions
External renovations
Interior remodeling, restoration, and design
For any home improvement or construction services large or small, specifically tailored to meet your needs, call Miller Construction & Design at (561) 988-2637 today.
---
---